TAIYO INK MFG.CO.,LTD. will participate in the exhibition "IDTechEX Show !" which will be held in Germany, Berlin for the period : April 11 – 12, 2018.
"IDTechEx Show!" presents the latest emerging technologies, covering Internet of Things, Printed Electronics, Sensors & Wearable Technology and others
■Product to be exhibited:
1.Stretchable Electro-conductive paste "ELEPASTE NP1"
 Stretchable Electro-conductive paste "ELEPASTE NP1", which is screen-printable and compatible to low temperature process with excellent stretching properties in terms of elongation and conductivity.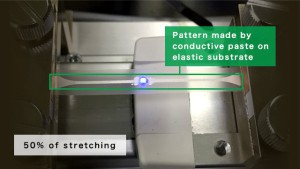 2.Inkjet-Printable Solder Resist "IJSR-4000"
 "IJSR-4000" is Solder resist material for inkjet-printing process, which does not require exposure and development procedure, which is usually necessary for conventional type of Solder resist.This Ink-jet system simplifies PCB production process at customers.Off course, "IJSR-4000", as Solder resist material, has appropriate end-properties such as heat resistance, insulation reliability, plating properties and others.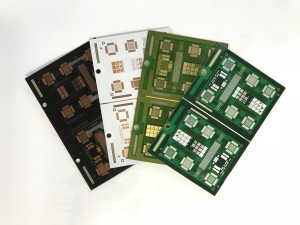 ■Exhibition outline:IDTechEx Show !
Dates: April 11-12, 2018
Venue: Estrel Berlin Hotel and Convention Center, Berlin, Germany
Booth No.:P11
For more information, go to:
 https://www.idtechex.com/europe2018/show/en/